Your elite full-service venue on Gardner Lake.
Welcome to Salem Woods on Gardner Lake, your elite full-service venue located on 38 private acres of land (midway between Boston and New York City), in the rural countryside of Salem, Connecticut.
Whether you're looking for a wedding venue or unique space for your corporate retreat, we are passionate about creating a memorable experience for you and your guests. We pride ourselves on our commitment to customer satisfaction, various packages, affordable pricing, and excellent customer service. Our venue features:
THE MAIN HOUSE
King in master bedroom with queen in the study.
Lower level has large bedrooms with 3 queen beds.
Bedroom two has one queen bed.
Bedroom three has one queen bed.
Bedroom 4 has two queens beds.
Closet bedroom with twin bed.
Pull out sofa in living room.
Photos of the Main House can be viewed here.
SPENCER'S CABIN
The cabin has two bedrooms and 1 bath.
One bedroom has a queen bed, the other is a double with a single bunk.
The cabin has a porch in front, and deck in back.
Pull out sofa in living room.
FAMILY CABIN:
The cabin has three bedrooms and two baths.
The master has a queen bed.
Bedroom two has a double and single bunk above.
Bedroom three has a full and twin. The twin is bunked above.
Living room has pull out sofa.
The cabin has a beautiful wrap around porch.
Our venue offers accommodations for:
Corporate Retreat
Farm to Table Event
Holiday Party
Product Announcement
Wedding Venue
Lodging
And more.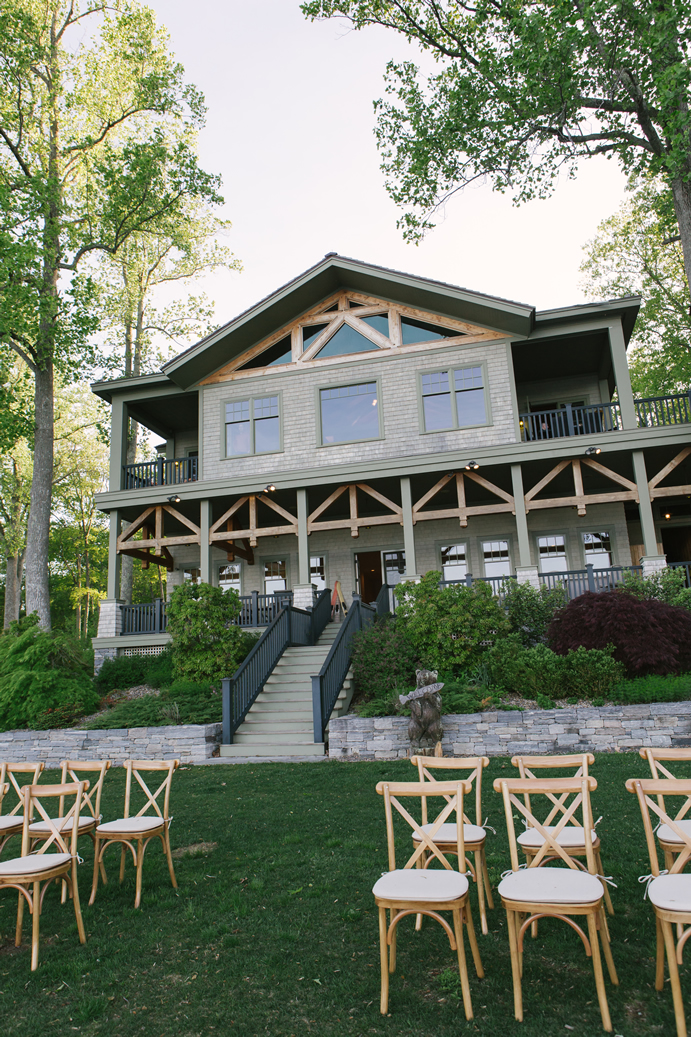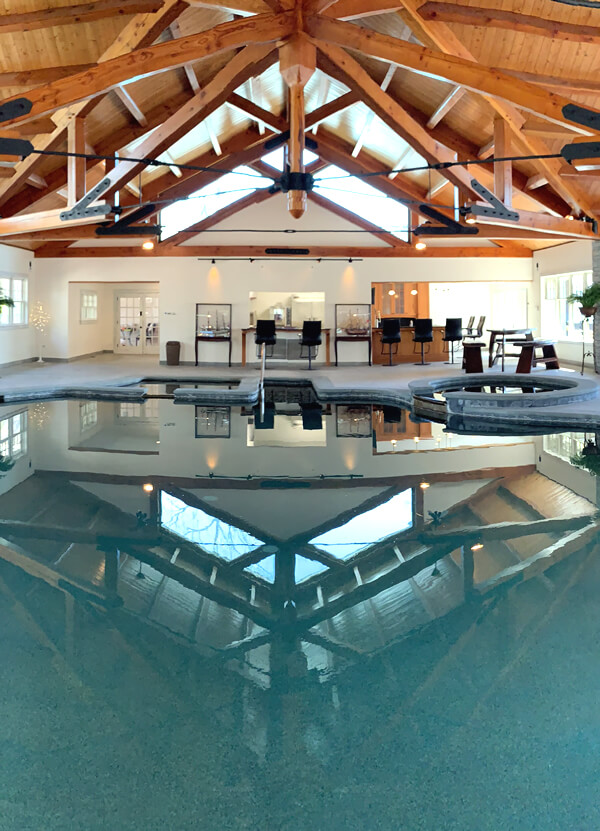 Kevin
This place is fantastic. The picture's don't fully do it justice, even though they are impressive. The property is beautiful and the amenities are incredible. With a quick intro and walk through and then quick response time to any questions during our stay, Brian was a great host. Highly recommended.

Amy
The pictures are amazing but we were blown away by how beautiful the property was in person. There is plenty to do to stay entertained and I recommend bringing some outdoor toys/rec like balls to take advantage of the huge field.

Paola
LOVED this place. It's huge and the amenities are incredible. We literally didn't leave – we sunbathed, had drinks on the lawn, played Corn Hole for hours (our party brought a set), sat around the dock, and at night we built a fire pit with wood provided by our host Brian (for a fee). This is perfect for a large party, especially if you have dogs. I highly recommend it and would definitely book again!

Megan
This was a mini getaway we did with best friends of ours and we couldn't have picked a better place! It was super spacious for the 4 of us and had everything we needed for the 3 days.We had such a fun time out on the little private dock. If you go when it gets darker out the lights come on and lead the way for a charming little path right out to a pretty amazing view. We fished at the lake and went swimming in the huge pool and enjoyed the very large yard up where our cottage was. When we wanted to explore a bit we didn't have to go far for the cider place, the brewery or mystic village.We will absolutely be booking another stay here!
Salem Woods On Gardner Lake
Take the first step towards creating your event, by contacting us to schedule your appointment, as well as answering any initial questions.
In your tour of Salem Woods on Gardner Lake, we'll take you through the details of our packages, and ways to customize it to work for your budget.
Questions?
Call us at (617) 909-1169