In 2002, everything changed.
Salem Woods on Gardner Lake was once the oldest Boy Scout Camp in America called Camp Wakenah.
Having been established around the time of World War I, it was situated off a dirt road; Old Colchester Road, leading many campers into the large field that had been graded compliments of Electric Boat. Surrounding the field was the nature lodge, the health lodge and the trading post. Between the field and the lake was the dining hall.
In 2002 Stanley and Donna Adelstein purchased the property and transformed it into a whole new image.
Currently, this waterfront home has four-bedrooms, 3 ½ baths, an indoor pool, three full kitchens, home theater room, and much more. There are two log cabins on the property too.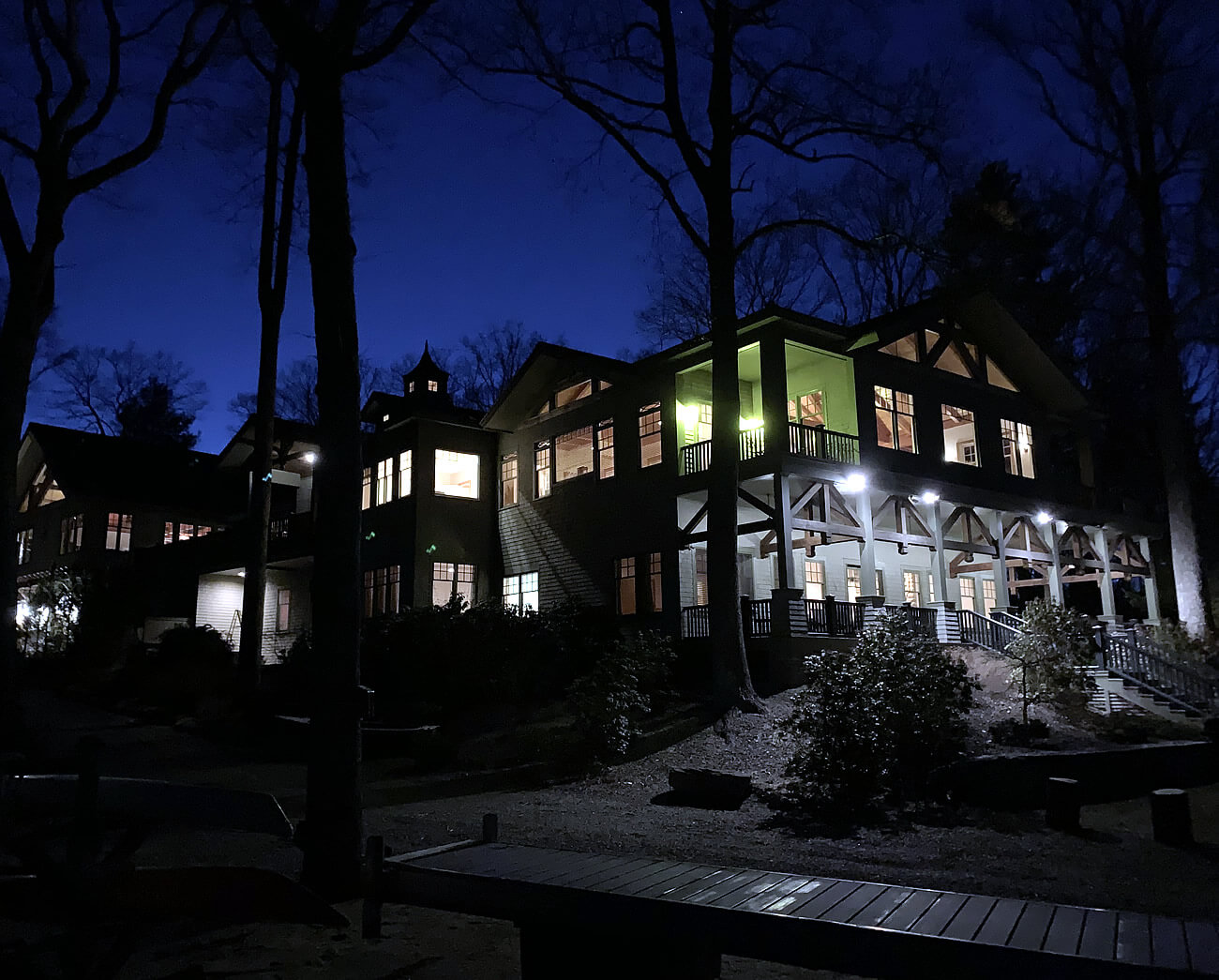 Salem Woods On Gardner Lake
Take the first step towards creating your event, by contacting us to schedule your appointment, as well as answering any initial questions.
In your tour of Salem Woods on Gardner Lake, we'll take you through the details of our packages, and ways to customize it to work for your budget.
Questions?
Call us at (617) 909-1169